The Romanian Embassy in Ireland wishes to help the Romanian citizens who want to find out more about Ireland, as well as the foreign citizens who would like to discover Romania.
The Embassy missions is to help connecting Romania and Ireland even more and will be seen as a window towards inside and outside Romania.
Address: 26 Waterloo Road, Ballsbridge, Dublin 4
Tel: +353 1 66 81 150 
Web: https://dublin.mae.ro/en
Ambassador
The Romanian Ambassador to Ireland is HE Laurențiu-Mihai ȘTEFAN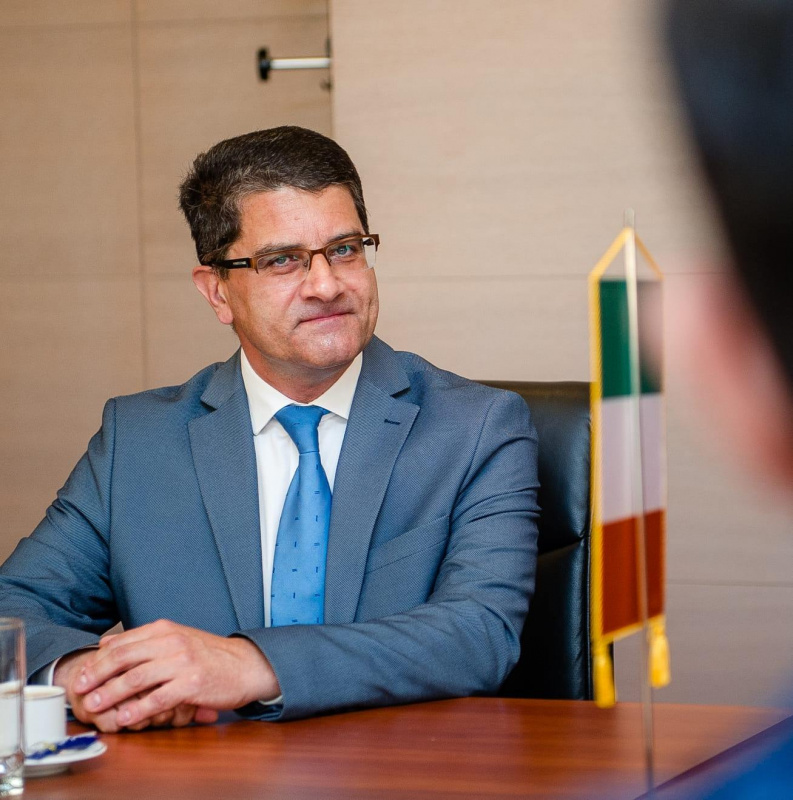 Laurenţiu-Mihai Ştefan was accredited as Ambassador Extraordinary and Plenipotentiary of Romania by decree of President Klaus Iohannis on July 21, 2021.
Laurenţiu-Mihai Ştefan is a specialist in political sciences, analyst and researcher of the Romanian political life, with diplomatic experience gained during his term as presidential adviser (2015-2021) and as a specialist in political issues within the US Embassy in Bucharest (2004-2015 ).